Need expert help with your business' technology or security?
Our team of friendly professionals are standing by, ready to assist.

Law Office of Aaron Christoff
Alexandria, Virginia
"Pleasant, thorough, professional, and good at what they do. I've worked with Alex and Envescent for years now and it's been nothing but a positive experience. When I've had a problem, it's been fixed. When I needed to expand my network, they took care of it all. My inquiries are always responded to quickly and I've found them to be reliable in their time and cost estimates as well." - Aaron Christoff, Attorney


Energy Ventures Analysis
Arlington, Virginia
"The small business I work for has been using Envescent since mid-2014 with great results. Alex, the managing partner, has done everything from data recovery to network setup to hardware replacement for us. He is always very prompt, polite, and knowledgeable, and the service is very reasonably priced. Definitely recommend." - Rob Jennings, Manager

Roumell Asset Management
Chevy Chase, Maryland
"Envescent has been our IT consultant for 14 years. They stay on top of current events and respond quickly to new risks to ensure that our firm operates in a safe and secure environment. Envescent also worked with us to develop external and internal back-up procedures for our server to allow for business continuity in the event our office server ever becomes unavailable. This capability gives us great comfort." - Craig Lukin, Partner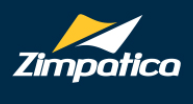 Zimpatica
Fairfax, Virginia
"We've worked with Envescent for over 3 years now. They provide a critical role in securing our networks and devices. Alex is intimately involved with his clients, proactively notifying us of critical security issues and usually responding within mere minutes whenever I've reached out for support. The Envescent team also stays on top of emerging trends, both from a security perspective as well as overall technology and has counseled us on numerous different IT subjects." - Walter Borges, COO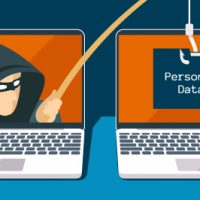 Phishing attacks are up over 600% since the beginning of CoVID-19. Many of these attacks target companies and are taking advantage that much of the workforce may still be working remotely, and therefore not have the same level of protection or communication they enjoyed previously.