Need expert help with your business' technology or security?
Our team of friendly professionals are standing by, ready to assist.
Library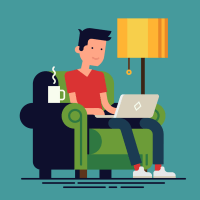 With novel coronavirus (COVID-19) creating more demand for companies to facilitate remote work capabilities for employees, security must be carefully managed. A number of new threat trends are specifically targeting remote workers, including phishing, malware, directed attacks on home networks and more. We have compiled this list of best practices and configurations to avoid to assist your company in managing its remote workforce and maximizing security resilience as a follow-up to our article about preparing your business for remote work. In addition, please review our cybersecurity presentation for SMBs: risks, trends and best practices.