Need expert help with your business' technology or security?
Our team of friendly professionals are standing by, ready to assist.
Library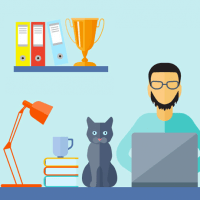 Businesses are adapting to a new world, where working remotely is a necessity for safety and continuing to stay productive. Remote work has major implications for security, both because home networks and systems tend to be less secure, and because the threats targeting remote workers are significantly on the rise. In the last couple of months, since the coronavirus pandemic began to hit, we've observed, and other researchers have documented, a 667% increase in attacks. These attacks include phishing, malware, remote hacking efforts and related threats.