We can optimize your website for better search engine results.
Envescent offers expert-guided, affordable search engine optimization (SEO) web services for businesses interested in maximizing their exposure and visibility to potential clients.  Small businesses thrive when they can maximize their online visibility.  Many businesses needlessly spend funds on Internet advertising when they would be much better served by having high search engine rankings.
Search engine optimization (SEO) is a powerful marketing tool
Being on the first page of Google instead of the second can make the difference between steady flows of traffic (and leads) or none at all.  Envescent understands how search engines work and utilizes this knowledge to effectively maximize our clients online search engine results.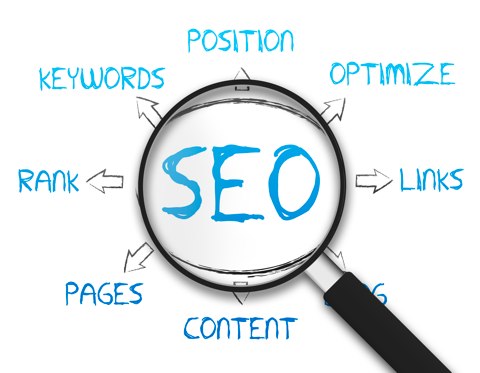 Our strategy combines conventional keyword, URL structure and verbiage optimization with creating useful web content that enhances your online presence.  We also work on correcting common programming errors, slow web performance and insecurity that may cause search engines to otherwise demote a web site's rank.
A diversified approach towards achieving positive results
Envescent's approach to SEO is focused on the core area(s) of your business that you wish to promote.  We will work with you to shape your web content so that it has the maximum potential for higher search engine rankings.  Envescent also has expertise helping businesses engage in social media, attracting new clients and helping to maintain loyal clients.
SEO is a powerful asset to have on your brand's side as it helps to ensure a higher amount of leads, a greater amount of recognition and savings through requiring less long term ad-driven web marketing.  Most companies that offer SEO do not fully realize its potential for their clients.  Envescent goes above and beyond to do everything possible for their clients web presence.
We can help strengthen your brand recognition and ranking
Have questions or ready to hire us for help?  Please contact us for assistance.