Our Network Attached Storage for your growing business
Most businesses have demanding storage requirements.  Often times the cloud doesn't fit because of a lack of security, speed or storage capacity. Network attached storage (NAS) is the best solution for these situations.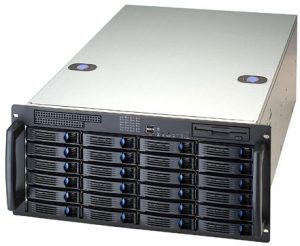 We build customized NAS servers based on the following criteria:
Capacity – From a few terabytes to much, much more. We build according to your current and future anticipated needs.
Speed – Does your business handle large files like videos or music editing? We can build an incredibly fast RAID with multi-gigabit network access speeds.
Redundancy – Critical data should be backed up in multiple places all the time.  We can build in a backup system that allows your server to have several backups in case of an emergency.
Security – Having a local server that is properly maintained and protected is much more secure than cloud-based storage solutions.  For businesses that handle sensitive data local file storage is advantageous as it minimizes the risk of an outside data breach.
Contact us today.  We'll be delighted to guide your decision in buying a customized storage solution for your company.