Envescent works directly with clients on a personalized basis to provide custom tailored solutions for common problems with Microsoft Outlook. Our goal is to facilitate minimally disruptive, cost effective solutions for individuals and businesses alike.
E-mail is a valuable communications tool. Get the support you need.
Microsoft Outlook is a powerful, fully featured e-mail client, calendar and contact management application included with the Microsoft Office business suite.  It scales all the way from home usage to enterprises.
Many users face challenges with Microsoft Outlook when they need to upgrade to a new version, retire an old machine and migrate their e-mail to a new system, performance problems with large e-mail storage or concerns about messaging security.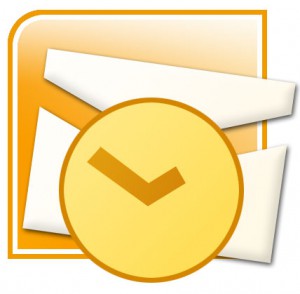 Common e-mail problems include:
Migrating all e-mail data from old computer to new computer, without creating duplicates or losing info.
Importing data from another e-mail client in to Microsoft Outlook.
Microsoft Outlook PST file was accidentally corrupted or deleted.
Problems with freezing or crashing of Microsoft Outlook program.
Microsoft Outlook performance problems when sending, receiving or viewing e-mails.
Concerns about information security (verifying e-mail sent and received properly encrypted)
An abundance of unsolicited e-mail in Microsoft Outlook draining productivity, raising malware risks.
Archiving old messages without removing important e-mail.
Professional support for solving simple and complex e-mail issues.
We can help Microsoft Outlook users address these concerns as well as leverage strategies for routine backups of critical information.  Our approach draws on over 20 years of IT experience helping individuals and businesses manage their communications.  We have remote, on-site and drop-off services available for Microsoft Outlook users depending on the nature and urgency of the situation.
Need help with your Microsoft Outlook configuration? Contact us for help.