We're Arlington, Virginia-based experts at Apple Mac data recovery.
Envescent offers local data recovery in Arlington, Virginia from Apple Mac computer products, including PowerBook, iBook, Mac Mini, Mac Pro, MacBook, MacBook Air, MacBook Pro, XServe, Time Capsule and more.  We are able to recover data from hard drives with deleted files, formatted filesystems, corrupted partitions, failing from bad sectors, physically damaged hard drives and more. We offer rapid turn around times and competitive prices.
Use the link above to get your data recovery case started right away. Opening a ticket is the fastest way to get started. We can answer your questions or get your case started from there. Our experts are standing by, ready to help you salvage your information.
Hard drives fail, even on the best machines. We're here to help.
Apple computer products are highly regarded by their users, but without a backup they are prone to data loss. Signs of a failing Apple Mac hard drive include persistent 'beach ball', slow operating system performance, failure to boot up with a folder and a question mark, as well as persistent file system problems that cannot be repaired with disk utility.
Overheating is a common problem that damages hard drives on many Macs.  Sometimes one may also have sudden drive failure issues after physical shock or a crash.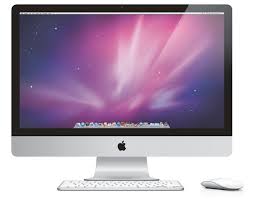 Our services are expedient, cost effective and customer-centric.
We have three phases of Apple Mac hard drive data recovery. Prices and turn around times vary depending on the condition of your hard drive and its file system. Encrypted drives, RAIDs, multiple drives and other non-standard configurations may incur extra data recovery fees.
PHASE 1: If your source storage device is in relatively good condition and we are performing basic data recovery procedures. Data is copied to an external hard drive or another computer the estimate cost is usually about $325.00. This covers situations where the computer has failed but the hard drive is intact, removal of malware, minor file system repairs, file permission repairs, trouble with a very recently deleted single file, etc. The process usually takes about 2-5 business days (after diagnostics).
PHASE 2: If instead your source storage device has been damaged and it needs advanced data recovery the estimate is usually about $390.00 to $780.00 depending on the amount of damage and how that complicates the process for us. This process usually takes about one to two business weeks, but may take longer if the drive is very damaged (after diagnostics).
PHASE 3: Some drives may be extremely damaged and require mechanical data recovery services. This is only about 10% of cases we see. This operation costs $1,300.00. This process usually takes about 3 business weeks (after diagnostics).
Get your case started today by using our secure online data recovery form.
Our team gives your Apple Mac hard drive data recovery the attention it deserves to give you the best results possible. Every case matters to us because we understand your data is made up of hard (if not impossible) to replace files or time that's been spent that could be otherwise allocated if the data was made available again.