Now that Linux is no longer a new word in the small business vocabulary it's time to consider where it may fit in to your company.  Running a small business has a lot to do with managing resources efficiently and enhancing productivity wherever possible.  Open source software can help.
Free solutions to expensive problems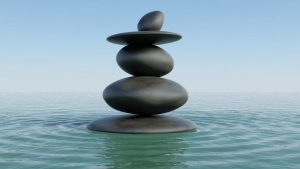 Many small businesses rely off of file servers, mail servers, shared calendars and backup systems.  While there are always commercial options available, they are often at quite a premium vs. implementing an open source solution.
Operating systems like Linux and FreeBSD offer several advantages to Windows or Mac OS X.  First of all, they're completely free.  That means you potentially save hundreds, if not thousands on licensing costs for the operating system alone.
It gets even better, though, because they also require less resources, which translates to not needing as much computing power to run them vs. commercial alternatives, saving money on investing in servers or workstations.
Open source for business servers

Another redeeming quality of open source is that there is a universe of free software beyond just the operating systems.  There are free email server, web mail, backup, file sharing and other applications.  Why pay exorbitant amounts of hard earned cash for something that is freely available?  Most of the time the free alternatives are better, too!
For example, say you need to run an in-house file server that shares documents, spreadsheets and other information across your network.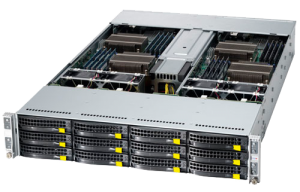 You could invest in Microsoft Windows 2012 server, licenses and a high-end computer which could cost up to $3,000-5,000.00 or you could instead invest in an open source system, like Linux, running Samba (which is fully compatible with Windows) to share files across your network with an initial investment cost closer to $1,000.00, if not less.
Virtualization has also become a very powerful tool in improving hardware utilization to run multiple servers on the same machine.  This allows for that same $1,000.00 server to also run a FreeBSD-based mail server, if you wanted to isolate your mail from your file server and use a different OS.
VirtualBox is a solution made by Sun Microsystems (now Oracle) that allows multiple instances of operating systems to be run on the same machine.  It's great for compartmentalizing applications and servers, development and best of all it's free, open source and community-driven.
Lower cost of workstations, too
But business doesn't just happen on servers, it happens on workstations, too.  So, let's look at a software suite like Open Office 4.1.1  This application not only replaces Microsoft Office with compatible, powerful and easy to use office applications, but it also has an open document format (ODF) that is open source and not proprietary.
Open Office can also export to PDFs which is quite handy in many situations.  Open Office can be run on Windows, Mac, Linux and any other operating system that Java supports.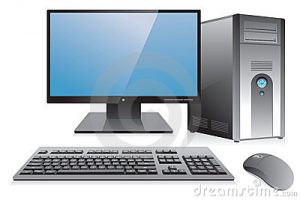 Linux Mint 17.1 came out recently and it's a powerful package of Linux, open source applications with a polished interface and a much higher level of security and performance vs. Windows on comparable hardware.
Right off the CD you can run an instance of Ubuntu on your computer without installing to give it a test drive (or to be able surf more securely).  From the easy to use graphical installer you can also install the operating system on your computer and be able to take full advantage of all its features.
Ubuntu offers several workstation and server variants so match up your download with the hardware you intend to try it on.
If you can't run an application on Ubuntu, you can probably run it with Wine or virtualize a Windows installation and run it that way.
Tying it all together
Utilizing open source software can provide a meaningful savings of investment and maintenance costs and an improvement in security and stability.  It allows small businesses to invest the money they keep in growing their company and ensuring their future.
Make sure that you hire a company that has expertise in open source software when considering changes to how your IT is managed.  There are plenty of companies that will design and support open source solutions, including my own, Envescent.
Related articles