Every small business in Arlington, Virginia relies off of technology to enhance productivity, but that gain can quickly be wiped away in the event of an unforeseen disaster.  Such an event could wipe out an unprepared company due to the loss of time and inability to perform critical business functions.  Here are five critical tips to help ensure your Arlington, Virginia small business survives the most common disasters.
A good continuity plan can mitigate losses.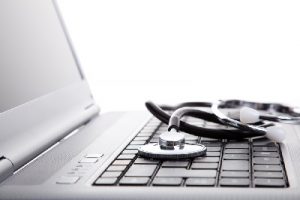 1: Have many backups and diversify where they are stored.  One should always have at least one full backup of all their small business' critical information on-site, and then at least one full backup offsite at a secure location.  It may be helpful to store at least one of these backups in a fireproof and waterproof safe.  If  your small business' data is not extremely sensitive, it may also be wise to have one of your backups be in the cloud.  Services like Carbonite.com offer online backups at pretty reasonable prices.
2: Don't rely on a single computer.  Redundancy is the name of the game.  If you rely heavily off of a single computer, but don't have a second computer that's configured similarly, what happens when that first computer stops working properly?  It's best to always have a plan B.  Get a second computer, it can even be used or refurbished to save initial investment costs, and try to duplicate the configuration of your primary computer so that in the event of an unforeseen failure, you can keep chugging along while your primary system is in the shop.
3: Consider a second Internet connection.  A lot of the day to day tasks small business' engage in rely off of the Internet and its amazing ability to connect us to the rest of the world.  If that connection goes down, especially for an extended period of time, you may feel dead in the water.  Fortunately secondary Internet connections can be quite easy to obtain, and some options are even free.  Netzero has a dial-up modem plan that allows up to 10 hours a month of access.  One can also consider a pay as you go 3G or 4G wireless connection for faster and more mobile Internet connectivity.
4: Talk with an insurance agent about business insurance.  Fires, floods and other issues can cause a lot of losses.  It's very important to consider getting your business fully insured against unforeseen problems so that you have the funding to re-open sooner than later.  Most small business insurance plans start out at pretty affordable rates, especially when considering how much the average small business loses if it has to close shop for extensive repairs.  If you do get insurance, make sure to take photos of all your business property and keep them in a safe place.
5: Document as much as you can about your day to day routines.  Persistent illness is one of the leading causes of small business bankruptcies.  Take steps to make sure that if you're sick, someone can step in temporarily and help fill your shoes.  Write down the procedures you execute on a daily, weekly and monthly basis.  Try to provide as much detail as possible, but also make sure the information is simple enough that someone stepping in without a whole lot of experience can understand it.
Envescent, LLC has helped many  small businesses with IT consulting, technical support, computer repair and data recovery services.  If you need assistance making sure your company is prepared for unforeseen disasters or just need a reliable company to help with day to day routines, please contact us for an evaluation.
Related articles