The COVID-19 pandemic is creating significant disruptions in business operations. Wherever possible, we strongly recommend that businesses put continuity plans in place to facilitate remote work and collaboration for an extended period of time. As a part of these continuity plans we recommend ensuring that remote workers are able to conduct their business securely, and that functionality is tested before going in to production.
Remote work has many benefits, including increasing employee retention, morale, lowering costs for businesses on equipment and commercial space as well as for workers on fuel, car maintenance or other commuting expenses. It also helps to reduce stress and improve productivity and improve the ability to attract talent and a more diverse workforce. For these reasons and more remote work has increased 159% since 2005 (as of 2019).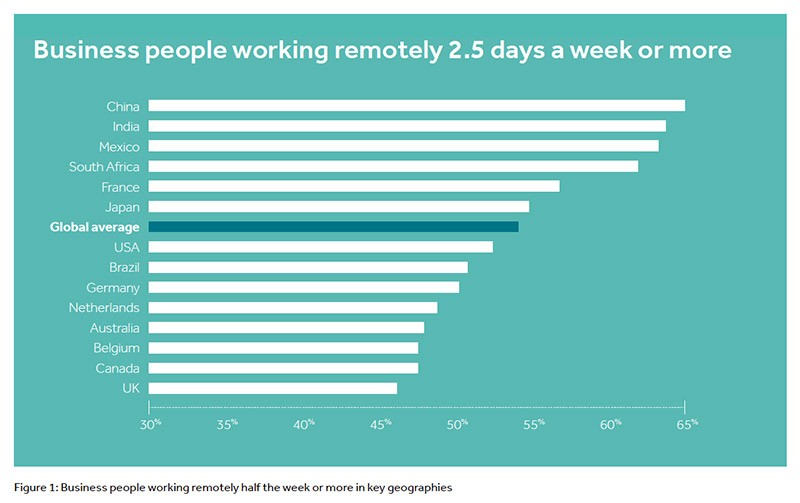 While the US tends to lead in technological innovation, it is, on a global basis, lagging behind other nations in adoption of remote work. This is likely to change both because of the COVID-19 pandemic as well as technological advances that have significantly improved cloud-driven collaboration.
There are a number of excellent tools available to ease remote work and collaboration:
With the above in mind, one consideration that every business must take seriously are the changes in how security must be managed for remote workers. Many malicious hackers are taking advantage of increased remote work situations to try to exploit the weaker security of home networks and BYOD policies.
Our experts can help your company build a robust business continuity plan, embrace remote work, assist with migration to the cloud, and ensure that security is properly prioritized. Contact us by email and we can schedule a free consultation for your firm.
Related articles