At Envescent we value every client relationship.
Our clients range from small to international businesses. We offer our clients affordable best-of-breed solutions to ease their use of information technology, enhance their productivity and increase profits.
Envescent offers all of this with unmatched professionalism and experience. We build solid working relationships with our clients and work with them through immediate needs and long-term projects. Our goal is to be there for your business every step of the way.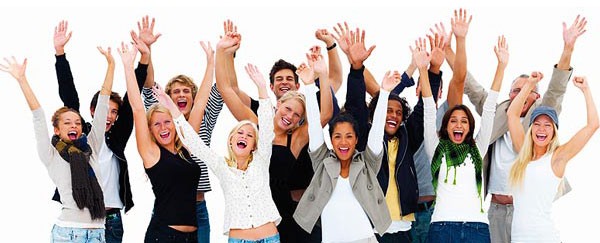 Learn what our featured clients have to say about us!
---
Company: Law Office of Aaron Christoff, PLLC
Location: Alexandria, VA
Description: Cybersecurity, IT Consulting, Server Maintenance, Networking and Structured Cabling
Testimonial: Aaron Christoff – "Pleasant, thorough, professional, and good at what they do. I've worked with Alex and Envescent for a little over a year now and it's been nothing but a positive experience. When I've had a problem, it's been fixed. When I needed to expand my network, they took care of it all. My inquiries are always responded to quickly and I've found them to be reliable in their time and cost estimates as well."
---
Company: Local News Now
Location: Arlington, VA
Description: IT Consulting, Cybersecurity, Web Services and Linux Support
Testimonial: Scott Brodbeck — "Envescent has kept us up and running during big traffic spikes, including floods of traffic from Drudge Report. They have also kept us safe and secure despite the numerous threats out there. I've trusted Envescent with our web server administration for five years and enthusiastically recommend their services to other businesses."
---
Company: Law Office of Moore and Sripinyo, PLLC
Location: Alexandria, VA
Description: Cybersecurity, IT Consulting, Networking and Structured Cabling
Testimonial: Sam C. Moore — "I highly recommend Envescent. As an IT-dependent small business, Envescent is the perfect fit for all our company's needs. The company is responsive, professional, competent and always willing to help at a moment's notice. Alex is a true professional and a gentleman, too, so it is always a pleasure working with the company.  I can't recommend Envescent enough."
---
Company: Roumell Asset Management
Location: Chevy Chase, MD
Description: Cybersecurity, IT Consulting, Network & Server Support
Testimonial: Craig Lukin, CFA — "Envescent has been our IT consultant for 10 years. Envescent set up our original network and has continually provided support to update it as needed. It stays on top of current events and responds quickly to new risks to ensure that our firm operates in a safe and secure environment. Envescent also worked with us to develop external and internal back-up procedures for our server to allow for business continuity in the event our office server ever becomes unavailable. This capability gives us great comfort.
When IT issues arise (which fortunately is infrequent), Envescent provides excellent customer service and responds promptly. Envescent's founder, Alexander Chamandy, is extremely knowledgeable, diligent, and professional. He is passionate about his business and works extremely hard until every problem is fully resolved."
---
Company: Rosslyn Eye Associates
Location: Arlington, VA
Description: Networking, IT Consulting and IT Support
Testimonial: David Weiss, OD — "I have used Envescent for 2 separate computer upgrades. Each time they worked around our office schedule. They arrived on time and completed the work in the estimated time frame. I only need to tell Envescent's staff what needs to be done and choose a password, they do the rest. It was helpful that they suggested a few changes in addition that I wouldn't have thought could be done. When Envescent's work was finished all the computers could talk to each other and the printers worked.
I have contacted Envescent several times in between with minor issues. Their response was quick and the problem was solved. It just does not get any easier to work with a company. The time savings with no loss of production alone were worth the costs of their services."
---
Company: Hellfire Games
Location: Austin, TX
Description: IT Consulting, Cybersecurity, Linux support, Web Design and Web Hosting
Testimonial: Gavino Morin — "As a professional, I value Envescent's problem-solving skills. I explain my needs in non-technical terms, and Envescent translates that into a working solution. Envescent provides me with knowledgeable, dependable professionals who work to see that my technology needs are met. They are my technology provider of choice."
---
Company: Commonwealth/Martin
Location: Richmond, VA
Description: IT Consulting, Network Security and FreeBSD support
Testimonial: Bryant Martin — "I have worked hands-on with Envescent for many years. As a professional programmer, I have recognized the value of co-development over the completion of many custom systems by working with Envescent. We have, along the way, completed a security-bridge architecture running on FreeBSD so valuable to us that I believe nearly every other Internet installation worldwide could and should deploy between their gateway and server array.
Easy to work with, ultra-responsive and adept, I cannot be more proud to recommend them to potential customers."
---
Company: The Palestra
Location: Washington, DC
Description: IT Consulting and Linux support
Testimonial: Frederic Winkler — "Professional, helpful, dependable technology experts that provide excellent service with a strong emphasis on network security. Envescent takes security very seriously."